SIXTH INTERNATIONAL PHARMACEUTICAL REGULATORY AND COMPLIANCE CONGRESS AND BEST PRACTICES FORUM

May 14 - 16, 2012

ONSITE

ONLINE

Hilton Budapest
Budapest, Hungary
In your own office or home live via the Internet with 24/7 access for 6 months
KEYNOTE SPEAKER


Christopher A. Viehbacher
Chief Executive Officer, Sanofi, Chairman, Genzyme, Paris, France
FEATURED SESSIONS
International Pharma Congress Vision and Overview
The Role of Global Compliance in the Pharmaceutical Enterprise
EU Annual Compliance and EFPIA Compliance Initiatives Update
CEE Annual Compliance Update
MEA Annual Compliance Update
Regional Anti-Bribery Developments Roundtable: US FCPA, UK Bribery Act, Russian Anti-Bribery Act, OECD Anti-Bribery Convention
E4ethics Congresses European Assessment Platform
Regional Transparency and Disclosure Initiatives: UK, US, Netherlands, France, Slovak Republic
Global Transparency Management: Industry Survey Key Findings
Regional Compliance Code Update Roundtable: IFPMA, EFPIA, EUCOMED, MEA, Russia, Turkey, PhRMA
Third-party Intermediaries: Due Diligence and Monitoring Considerations
Business Ethics and Reputation in the Pharmaceutical and Medical Device Enterprises
PHARMA COMPLIANCE TRACKS
Central and Eastern Europe Compliance Update
Middle East and Africa Compliance Update
Israel Compliance Update
Global Anti-Bribery Update
Global Compliance Audits and Monitoring
Global Transparency, Discourse and Aggregate Spend
New EU Provisions Governing Compliance with Pharmaceutical Regulatory Laws
The Italian Regulatory and Compliance Scene in Depth: A Case Study
Asia Pacific Regulatory and Compliance Scene in Depth: A Case Study
Lessons with Global Compliance Issues and Initiatives in the Medial Device Sector
OTHER KEYNOTE FACULTY

Richard Bergström
Director General, European Federation of the Pharmaceutical Industries and Associations (EFPIA), Former Director General, LIF Sweden, Brussels, Belgium

Joe Henein
President and Chief Executive Officer, NewBridge Pharmaceuticals; Former Regional Managing Director, Middle East and North Africa, Wyeth Pharmaceuticals, Dubai, United Arab Emirates

Jose F. Zamarriego Izquierdo
Director Unidad de Supervision Deontologica, FARMAINDUSTRIA, Madrid, Spain

Andrew Jack
Pharmaceuticals Correspondent, Financial Times, London, UK

Aline Lautenberg
Senior Legal Counsel, Eucomed, Brussels, Belgium

Bernard Maillet, MD
Member, Flemish Chamber of the Board for Specialists for Pathology, Treasurer, VBS-GBS, Member, EUCOMED's Compliance Panel, Former Secretary General, UEMS and EACCME, Antwerp, Belgium

Tamara Music
Manager, Influenza Vaccines & Code Compliance, IFPMA, Geneva, Switzerland

Marie-Claire Pickaert
Deputy Director General, European Federation of Pharmaceutical Industries and Associations (EFPIA), Brussels, Belgium

Andy Powrie-Smith
Director for Trust and Reputation, Association of the British Pharmaceutical Industry (ABPI), London, UK

Heather Simmonds
Director, Prescription Medicines Code of Practice Authority, London, UK

Sona Strachotova, MBA
Executive Director, Slovak Association of Research-based Pharmaceutical Companies (SAF), Bratislava, Slovak Republic

Madina Torchinova, Esq.
Regional Compliance Officer CEE, Sandoz; Former Director Legal and Regulatory Affairs, Association of International Pharmaceutical Manufacturers (AIPM), Russia, Munich, Germany

Matthijs M. van Blokland, Esq.
General Counsel, Prosensa, General Counsel and Senior Policy Advisor Legal Affairs, Association Innovative Medicines Nefarma, Board Member, Stichting CGRz, Amsterdam, The Netherlands
ANTICORRUPTION UPDATE: FCPA UK BRIBERY ACT, RUSSIAN ANTI-BRIBERY,
OECD ANTI-BRIBERY CONVENTION

Ted Acosta, Esq.
Principal, Ernst & Young LLP; Former Senior Counsel, Office of Inspector General, US Department of Health and Human Services, New York, NY, USA and Paris, France

Michael J.J. Brueck, LLM, Ph.D. (Dr. iur.)
Counsel, Sidley Austin LLP, Professor of Law, German Graduate School of Management and Law, Heilbronn, Germany, Frankfurt, Germany

Gary F. Giampetruzzi, Esq.
Vice President and Assistant General Counsel, Head of Government Investigations, Pfizer Inc., New York, NY, USA

Edward F. Hanover, III
General Counsel, Novo Nordisk Region International Operations A/S, Zurich, Switzerland

Rosanne M. Kay, Esq.
Partner, Reed Smith, London, UK

Paul J. Melling, Esq.
Founding Partner, Baker & McKenzie - CIS, Limited, Moscow, Russia

Vivian Robinson, Esq.
Partner, McGuireWoods; Former General Counsel of the UK Serious Fraud Office; Former Head, QEB Hollis Whiteman Chambers; Recorder of the Crown Court and Treasurer of Inner Temple, London, UK

Joseph B. Tompkins, Jr.
Partner, Sidley Austin LLP; Former Deputy Chief of the Fraud Section, Criminal Division, United States Department of Justice, Washington, DC, USA
GLOBAL TRANSPARENCY, DISCLOSURE AND AGGREGATE SPEND

Ronny Arijs
Vice President Global Sustainability and Chief Compliance Officer, Grunenthal; Member, EFPIA Compliance Workgroup; Former Senior Compliance Manager, GE Healthcare, Brussels, Belgium

Yogesh Bahl, MBA
Partner, National Practice Leader - Life Sciences, Deloitte Financial Advisory Services LLP, New York, NY, USA

Michael Bartke, PhD
Director, Compliance Management, Internal Audit and Corporate Compliance, Daiichi Sanky Europe GmbH, Vice Chair, EFPIA Compliance Committee, Munich, Germany

Julie Bonhomme, Esq.
Legal Manager, LEEM, Paris, France

William E. Buzzeo, MS
Vice President and General Manager, Global Compliance Solutions, Cegedim Relationship Management, Richmond, VA, USA

Fred Eaton
Partner, Polaris Management Partners, New York, NY, USA

Kelly B. Freeman, PhD
Ethics and Compliance Officer, Eli Lilly and Company, Indianapolis, IN, USA

Keith M. Korenchuk, JD, MPH
Partner, Arnold & Porter LLP, Washington, DC, USA

John Patrick Oroho, Esq.
Executive Vice President, Porzio Pharmaceutical Services; Principal, Porzio Bromberg & Newman PC, Morristown, NJ, USA
REGIONAL COMPLIANCE CODE UPDATE: IFPMA, EFPIA, EUCOMED,
MEA, RUSSIA, TURKEY

Peter Dieners, Esq.
Partner, Clifford Chance, Düsseldorf, Germany

Michael K. Loucks, Esq.
Partner, Skadden Arps LLP; Former Acting United States Attorney, US Attorney's Office for the District of Massachusetts, Boston, MA, USA
BUSINESS ETHICS AND REPUTATION

Andy Powrie-Smith
Director for Trust and Reputation, Association of the British Pharmaceutical Industry (ABPI), London, UK

Paul B. Woods, BPharm, MA, MRPharmS
Independent Consultant; Former Global Compliance Policy Director, AstraZeneca, Macclesfield, Cheshire, UK
CENTRAL AND EASTERN EUROPEAN COMPLIANCE UPDATE

Rozalia Gyulai
Regulatory Manager, Pfizer, Budapest, Hungary

Tomasz Kruk, LL M, MBA
Director Global Ethics and Compliance, Actavis, Zug, Switzerland

Paul J. Melling, Esq.
Founding Partner, Baker & McKenzie - CIS, Limited, Moscow, Russia

Mariusz Witalis
Partner, Fraud Investigation and Dispute Services, Ernst & Young LLP, Warsaw, Poland
ISRAEL COMPLIANCE UPDATE

Daniel Kessler
Principal, ITR Group, Former Chief Counsel, Int'l Trade Controls, Pfizer, Former Chief Counsel, Int'l Trade Controls, Wyeth, Tel Aviv, Israel

Guy Schmidt, MBA
Compliance Director, AstraZeneca (Israel) Ltd., Tel Aviv, Israel
MIDDLE EAST/AFRICA COMPLIANCE UPDATE

Hulya Baran
Director, Ethics & Compliance TMEA - CIS, Eli Lilly and Company, Istanbul, Turkey

Sameh Farag
Associate Vice President Global Compliance, Intercontinental Zone Global Compliance, Sanofi, Paris, France

Meltem Ozker Gunduz
Regional Legal Counsel and Compliance Officer, Business Area Near East, Novo Nordisk, Istanbul, Turkey

Liz MacGillivray
Compliance Director, Corporate Integrity and Compliance, Novartis International AG, Basel, Switzerland

Laura Nassar
Regional Pharma HCC Officer Emerging Markets, Johnson & Johnson, Beirut, Lebanon
GLOBAL COMPLIANCE AUDITING AND MONITORING BEST PRACTICES

Antoinette Gutierrez-Crespin
Partner, Ernst & Young, Paris France

Stefan Heissner
Managing Partner, Fraud Investigation and Dispute Services, Ernst & Young GmbH, Düsseldorf, Germany

Luca M. Liberatore
Director Large European Affiliates and CEE, Amgen International HealthCare Compliance, Milan, Italy

Michael J. Morgan
Ethics and Compliance Officer, Australia, Canada and Europe, Eli Lilly and Company, Windlesham, Surrey, United Kingdom

Dave O'Shaughnessy
Vice President, Global Compliance, Astra-Zeneca; Former Vice President and Compliance Officer, Emerging Markets and Asia Pacific, GlaxoSmithKline, London, UK

L. Stephan Vincze, JD, LL M, MBA
National Managing Director, Life Sciences/Forensic and Dispute Services, Deloitte Financial Advisory Services, LLP, Boston, MA, USA
DUE DILIGENCE AND MONITORING THIRD PARTY INTERMEDIARIES


John Alexander
Head of European Compliance, Mundipharma International, Former EMEA Director of Compliance, Ortho Clinical Diagnostics, Ormer Healthcare Compliance Officer, Janssen-Cilag, Cambridge, United Kingdom



Antonio Caram
Johnson & Johnson

Nieves Liste, MBA
Global Business Compliance Director, Covidien, Barcelona, Spain

Marc L. Miller
Partner, KPMG LLP, New York, NY, USA
NEW EU PROVISIONS GOVERNING COMPLIANCE WITH
PHARMACEUTICAL REGULATORY LAWS



Mike W.J. Beckers
Associate, Attorney-at-law, New York, Registered with the Brussels Bar, Sidley Austin LLP, Brussels, Belgium

Sue Egan
Director and Principal Consultant, Sue Egan Associates; Editor, Life Science Compliance; Former Vice President Compliance, AstraZeneca, Great Missenden, Buckinghamshire, UK

William H. Tate
Chairman of the Supervisory Board, PwC LLP, Frankfurt, Germany

Paul B. Woods, BPharm, MA, MRPharmS
Independent Consultant; Former Global Compliance Policy Director, AstraZeneca, Macclesfield, Cheshire, UK

Elisabethann Wright, Esq.
Partner, Hogan Lovells; Former Senior Legal Officer and Hearing Officer, EFTA Surveillance Authority, Brussels, Belgium
THE HUNGARIAN REGULATORY AND COMPLIANCE SCENE IN DEPTH



Ildiko Flautner
Compliance Officer, Lilly, Budapest, Hungary

Rita Fülöp, MD
Head Of Diabetes Division in Danube MCO, Sanofi, Budapest, Hungary



Nánay János, MD
National Institute for Quality and Institutional Development in Healthcare and Medicine (GYEMSZI), Budapest, Hungary



Miklos Sebeszta, MD, PhD
Senior Consultant, Former Medical Director, Janssen Cilag Hungary
THE ITALIAN REGULATORY AND COMPLIANCE SCENE IN DEPTH

Maurizio Arena, Esq.,
Criminal Lawyer, President and Founding Member, Osservatorio 231 Farmaceutiche, Rome, Italy

Maurizio Bortoletti
Colonel, Carabinieri Corps, Extraordinary Commissioner, Public Healthcare Company, Salerno, Italy

Maria Teresa Brassiolo
President and Founding Member, Transparency International Italia, Milan, Italy

Antonio Cavallaro
Compliance & Internal Auditing Senior Manager, Takeda Italia Farmaceutici, Rome, Italy

Edoardo Lazzarini, PhD
European Compliance Officer, Biomet Italia, Milan, Italy

Giuseppe Palmieri
Chief Compliance Officer, Head of Risk & Compliance Management and Internal Audit, Boehringer Ingelheim Italia, Milan, Italy
THE CHINESE REGULATORY AND COMPLIANCE SCENE IN DEPTH

Erinn Hutchinson
Director, PwC LLP, Philadelphia, PA, USA

Yuet-Ming Tham, Esq.
Partner, Sidley Austin LLP, Former Regional Compliance Director, Legal Division, Corporate Compliance, Pfizer Inc., Hong Kong

George Ng, Esq.
Partner, Snell & Wilmer; Former Head of Legal, Chief Compliance Officer, Chief IP Counsel, Spectrum Pharmaceuticals, Inc.; Former Manager, Intellectual Property, Alpharma Inc., Costa Mesa, CA

John Auerbach, MA
Partner, Fraud Investigation and Dispute Services, Ernst & Young China, Shanghai, China
GLOBAL MEDICAL DEVICE SECTOR COMPLIANCE ISSUES

Brian Riewerts
Partner, Global Pharmaceuticals and Life Sciences, PwC LLP, Baltimore, MD, USA

Peter V. Rother, Esq.
Associate General Counsel and Senior Compliance Director, Cardiovascular Division, St. Jude Medical, Plymouth, MN, USA

Tamara Tubin
Director Ethics and Compliance International, CareFusion International, Former Associate Director Compliance EMEA, ZIMMER GmbH, Zürich, Switzerland




This site complies with the HONcode standard for trustworthy health information:
verify here.

SPONSORED BY:

The Pharmaceutical Compliance Forum (PCF) is a coalition of senior compliance professionals and legal counsel from more than 50 of the largest research-based pharmaceutical manufacturers. The PCF was founded in early-1999 by compliance professionals from the pharmaceutical industry to promote effective corporate compliance programs. The members meet twice a year, for two days, focusing on open and informal sharing of compliance information, best practices, and current developments in the field, and sponsors a two-day international compliance congress in the Spring and a three-day US compliance congress each Fall.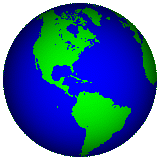 THE INTERNATIONAL PHARMA CONGRESS IS DEDICATED TO THE MEMORY OF


Gabor Danielfy
Vice-President & Global Compliance Officer, Sanofi
Former Senior Director Healthcare Compliance Europe, Middle East & Africa, Johnson & Johnson
Former Senior Director Global Compliance & Business Practices EMEA, Schering Plough Corp
Former General Manager Andean Region, Bayer Pharmaceuticals
Founder, ETHICS (EMEA Think-tank on Healthcare Integrity and Compliance Strategies)
Member, EFPIA Code Steering Group
Member, IFPMA Code Network
Co-Chair, International Pharma Compliance Congress
Paris, France
CLICK HERE TO VIEW GABOR'S COMMENTS ON THE ROLE OF COMPLIANCE IN THE GLOBAL PHARMACEUTICAL ENTERPRISE
GABOR DANIELFY MEMORIAL CONCERT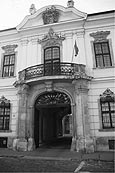 The family of Gabor Danielfy invite you to a memorial concert to be on Wednesday, May 16, 2012 at 2 pm at the Institute for Musicology of the Hungarian Academy of Sciences, the Bartok room, only 50 meters from the Hilton Budapest. The concert will feature a performance of the piano music of Liszt.

CONGRESS CO CHAIRS


Ann Beasley Bacon
Global Compliance Officer, Novartis Pharma AG, Basel, Switzerland


Kelly B. Freeman, PhD
Ethics and Compliance Officer, Eli Lilly and Company, Executive Committee Member, Pharmaceutical Compliance Forum, Indianapolis, IN, USA


Dominique Laymand, Esq.
Vice President Compliance & Ethics EMEA (Europe, Middle-East, Africa, Russia and Turkey), Bristol-Myers Squibb, Paris, France


Roeland Van Aelst
Vice President EMEA & Canada, J&J Office Health Care Compliance & Privacy, Johnson&Johnson, Brussels, Belgium
MEDIA PARTNERS


GRANTORS:
DIAMOND
PLATINUM
GOLD
SILVER


BRONZE

ONLINE ATTENDEE LOG IN
Attendees registered for the International Pharma Congress Online Video/Audio Archive - click here to log in.

FEATURING VIDEO PRESENTATIONS BY GLOBAL PHARMA CEOs:
2012 Sixth International Pharma Congress Keynote Address by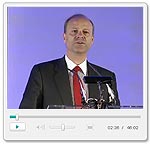 Christopher A. Viehbacher
Chief Executive Officer, Sanofi, Chairman, Genzyme, Paris, France
2011 Fifth International Pharma Congress Keynote Address by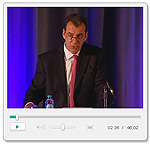 David Brennan
Former Chief Executive Officer, AstraZeneca, President, IFPMA, Past Chairman, PhRMA, London, UK
2012 Twelfth Pharmaceutical Regulatory Compliance Congress and Best Practices Forum by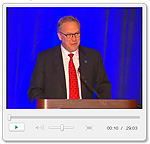 John C. Lechleiter, PhD
Chairman, President and Chief Executive Officer, Eli Lilly and Company, Chairman-elect, PhRMA, Indianapolis, IN


INTERNATIONAL PHARMA CONGRESS PLANNING COMMITTEE
Ann Beasley Bacon
Global Compliance Officer, Novartis Pharma AG, Basel, Switzerland (Co chair)

Kelly B. Freeman, PhD
Ethics and Compliance Officer, Eli Lilly and Company, Indianapolis, IN, USA (Co chair)

Dominique Laymand, Esq.
Vice President Compliance & Ethics EMEA (Europe, Middle-East, Africa, Russia and Turkey), Bristol-Myers Squibb, Paris, France (Co chair)

Roeland Van Aelst
Vice President EMEA & Canada, J&J Office Health Care Compliance & Privacy, Johnson&Johnson, Brussels, Belgium (Co chair)

Ted Acosta, Esq.
Principal, Ernst & Young LLP, Former Senior Counsel, Office of Inspector General, US Department of Health and Human Services, New York, NY, USA and Paris, France

Ronny Arijs
Vice President Global Sustainability & Chief Compliance Officer, Grunenthal, Former Senior Compliance Manager GE Healthcare, Brussels, Belgium

Yogesh Bahl, MBA
Partner, National Practice Leader - Life Sciences, Deloitte Financial Advisory Services LLP, New York, NY, USA

Wayne Baker
Senior Vice President & Chief Sales Officer, Advanced Health Media LLC, New Providence, NJ, USA

Bulent Becan
Managing Partner, Atuva Management Consultancy and Trade Ltd., Consultant in Ethics Issues, Turkish Research Based Pharmaceutical Companies Association (AIFD), Istanbul, Turkey

John T. Bentivoglio, Esq.
Partner, Skadden Arps LLP, Former Special Counsel for Healthcare Fraud, and Chief Privacy Officer, US Department of Justice, Washington, DC, USA

Hugh C. Bigwood
Ethics and Compliance Officer, International Operations, Abbott Laboratories, Horsham, West Sussex, United Kingdom

Antonio Cavallaro
Compliance & Internal Auditing Senior Manager, Takeda Italia Farmaceutici, Rome, Italy

Peter Dieners, Esq.
Partner, Clifford Chance, Düsseldorf, Germany

Pierre E. Dupourque
Regional Compliance Director, Corporate Compliance, International Investigations and Programs, Pfizer Inc, Mannheim, Germany

Sue Egan
Director and Principal Consultant, Sue Egan Associates, Editor, Life Science Compliance, Former Vice President Compliance, AstraZeneca, Great Missenden, Buckinghamshire, UK

Annette Schutt Fiig
Director, Risk Office, Novo Nordisk, Copenhagen, Denmark

Gerard Geneen
Vice President, Compliance Officer, Pharma Europe, GlaxoSmithKline, Brentford, Middlesex, United Kingdom

Sameh Farag
Associate Vice President Compliance, Intercontinental Zone Corporate Compliance, Sanofi, Paris, France

Gary F. Giampetruzzi, Esq.
Vice President and Assistant General Counsel, Head of Government Investigations, Pfizer Inc, New York, NY, USA

Jonathon Kellerman
Principal, Pharmaceutical and Life Sciences Advisory Services, PwC LLP, Florham Park, NJ, USA

Keith M. Korenchuk, JD, MPH
Partner, Arnold & Porter LLP, Washington, DC, USA

Marc L. Miller
Partner, KPMG LLP, New York, NY, USA

Maxine Nogard
Senior Director, Global Corporate Compliance, Biogen Idec Inc., Weston, MA, USA

Dave O'Shaughnessy
Vice President, Global Compliance, AstraZeneca, Former Vice President and Compliance Officer, Emerging Markets & Asia Pacific, GlaxoSmithKline, London, United Kingdom

Guillaume Roussel
Vice President, Compliance Solutions EMEA, Cegedim, Paris, France

Joseph B. Tompkins, Jr.
Partner, Sidley Austin LLP, Former Deputy Chief of the Fraud Section, Criminal Division of the United States Department of Justice, Washington, DC, USA

Paul B. Woods, BPharm, MA, MRPharmS
Independent Consultant, Former Global Compliance Policy Director, AstraZeneca, Macclesfield, Cheshire, UK

Elisabethann Wright, Esq.
Partner, Hogan Lovells, Former, Senior Legal Officer and Hearing Officer, EFTA Surveillance Authority, Brussels, Belgium

PAST INTERNATIONAL PHARMA CONGRESSES
2007 - Brussels, Belgium
2008 - Paris, France
2009 - Rome, Italy
2010 - Berlin, Germany
2011 - Istanbul, Turkey

2011 - Singapore
FOLLOW INTERNATIONAL PHARMA CONGRESS ON